What Our Clients Say...
---
Bert & Cathie, The Presidio, Fort Walton Beach
Thank you Sharon and Tom for the extra-special job you did for us in helping us to buy our dream retirement home. It was a long hard battle because you had to first deal with a developer that was not easy to deal with and then a bank that was possibly less accommodating. But because of your superior knowledge of real estate procedures and the market; as well as your strong determination to make it happen; we finally closed at our price. You had to work around our long delayed closing of our previous property, which made it even more difficult and time consuming.

All in all, one of the most professional and pleasant experiences we have had in our real estate journey. Can't thank you enough and highly recommend you to anyone interested in the local real estate market.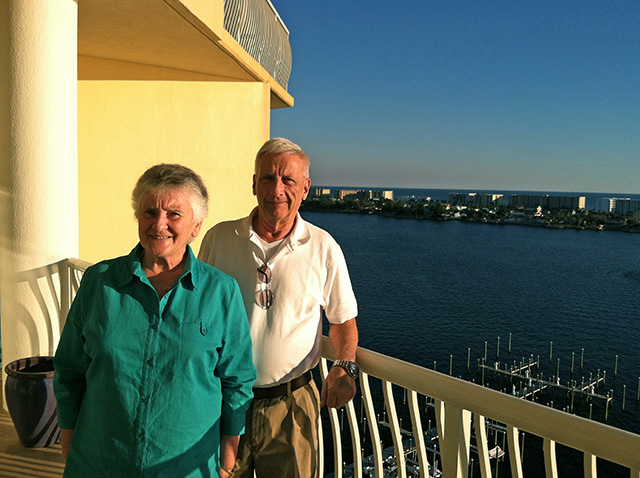 ---
Mike & Gina, Surf Dweller, Fort Walton Beach
Sharon has in depth knowledge of the Condo Market on Okaloosa Island and a huge list of contacts in the area. Our process started with emails of condos fitting our criteria, then showings of properties. She was very patient through this process that lasted over a year before we found the condo we fell in love with. During closing, she touched base with us every day, giving us updates, progress reports, as well as accurate guidance on things we should and should not do. She turned the dreaded "closing" into a walk in the park. Our contract had some electrical repair issues that we had to deal with from out of state. Sharon went above and beyond helping us through this matter. She actually got the bids for the repairs, and let the electrician in and monitored his work. We feel she is more than just our real estate agent, she has become our friend as well. I would highly recommend Sharon to anyone in the area looking for a real estate agent.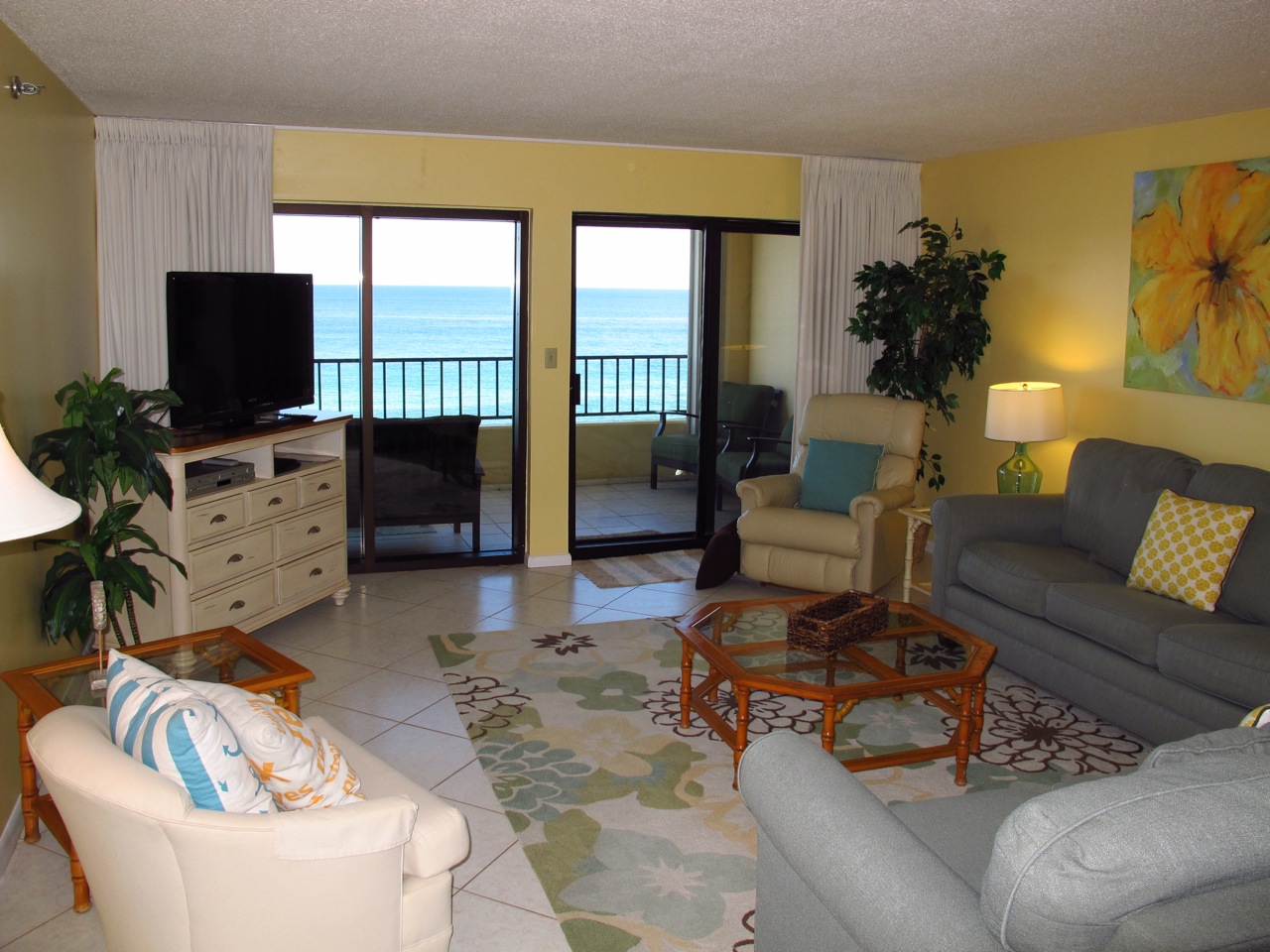 ---
Elaine & Larry, Summer Place, Fort Walton Beach
To Anyone Considering Buying or Selling A Home,

We highly recommend you have the professional team at Next Stop Paradise help you with your move.

From the moment we first contacted Next Stop Paradise Sharon answered emails and phone calls immediately, helping us sort through all the listings. When we got to Fort Walton Beach Tom showed us the condos we were interested in, plus great restaurants! They then covered all the hard work that comes with purchasing a home, while we went back to Ohio knowing we were in good hands.

Three weeks later we were the proud new owners of a condo on Fort Walton Beach! Thank you so much, Tom and Sharon, for helping us realize our dream!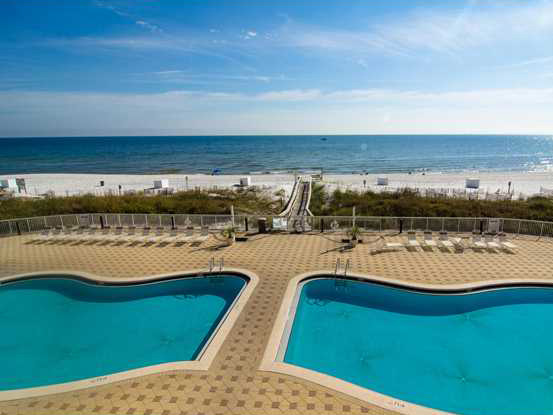 ---
Ivan & Wanda, Island Gardens, Fort Walton Beach
When my wife and I decided to get a beach condominium, we had no idea how to start the process. It was the perfect time to buy, as the market was flooded with lots of foreclosure properties. However, getting information on the properties was not easy. Our searches on the Internet did not provide the information we needed. Fortunately, we contacted Tom and Sharon McAuliffe at Keller Williams Realty. Tom's first question was "What was our Dream House?"

We had some specific requirements: close to the beach, ocean view and cheap. Tom and Sharon immediately took our information and collected all the properties that matched our criteria on the Emerald Coast. They helped us on the Condo selection then the battle through the mayhem of bureaucracy of loan approvals, insurance and other items. Today, we're the happy owners of our Dream Condo.

Thank you Tom and Sharon, you really honor your profession. Realtors like you are needed to make people's dreams become a
---
Peggy & Stan, Ariel Dunes, Miramar Beach
Thanks again for everything. You did a great job! You made my dreams come true.